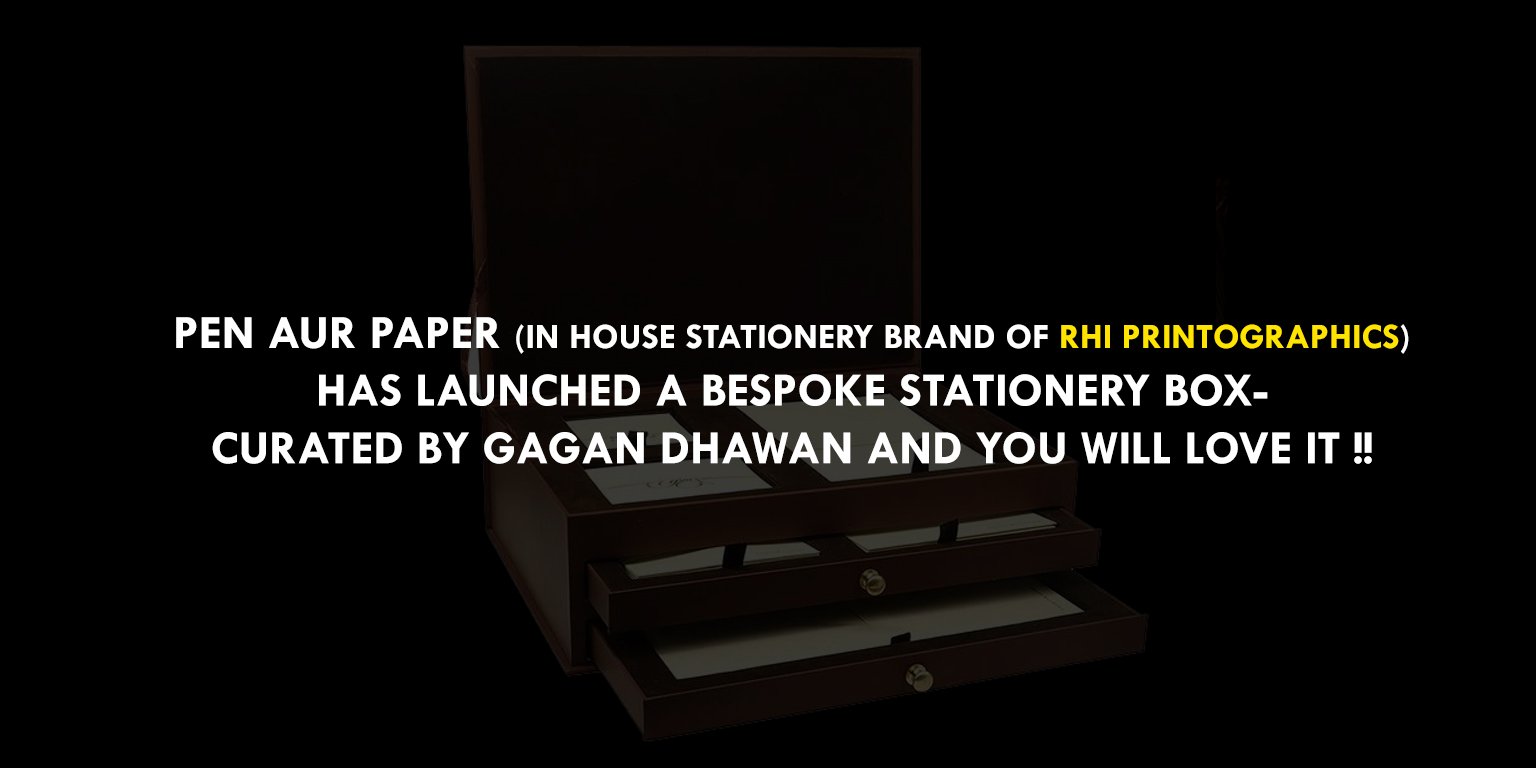 Launch of Bespoke Stationery Box-Curated by Gagan Dhawan
Pen Aur Paper (In House Stationery Brand of RHI Printographics) has launched a Bespoke Stationery Box-Curated by Gagan Dhawan and you will love it !!
For those who love stationery, there is no such thing as enough paper and pen products. At the workplace, stationery can help you stay organized and boost productivity.
Launched as a pilot project in November 2019, the personalized stationery box came about when founder Gagan Dhawan of Pen Aur Paper wanted to follow the guiding principles of gift-giving : customization, uniqueness, and thoughtfulness while thinking of a Diwali gifting idea for his friends and acquaintances. He wanted to think out of the box and not send the usual predictable gifts like the expensive yet boring wine and nibble boxes, home decor lamps, etc. In other words, he wanted to send a gift that recognizes what really makes us happy.
So, he used his family-owned printing unit for the manufacturing and the response which he got from everyone was beyond overwhelming. Mr. Dhawan goes on to say that "So many people called back to say that it was one of the most thoughtful Diwali presents they have ever received and wanted to if they could place an order for their own family and friends !"And that's how the idea to make the box available to buy online came about.
Specifications of the Personalised Stationary Box
Personalized luxury stationery box containing best wishes card with envelope, thank you card with envelope, Shagun envelope, A 5 size letterhead with envelope, A 4 size letterhead with envelope.
Makes your office or home desk more tidy and organized.
State of the art storage for all your personal stationery.
Great for gifting and corporate gifting.
Function: Divided compartments makes your office space more professional and decluttered.
Say goodbye to messy office space. Happy Writing !!
The personalized stationery box will be available to buy on Amazon and on the Pen Aur Paper website.